Fall update!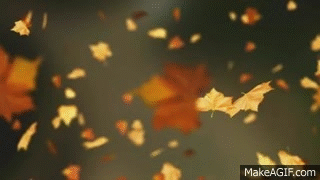 Hi everyone! (Waves like Forrest Gump!)
It was brought to my attention that I haven't updated my website in a while then I came and checked and whoa! July was the last time I updated! Well, here that is!

I do some exclusive posts that are hidden in my website and can only be accessed by a direct link. If you're a part of my street team  or sign up for my newsletter, you'll get said exclusive links. I eventually do share those posts publicly. It's just the perks you get if you're part of the team or signed up for my letter.
As a matter of fact now YOU can read the EXCLUSIVE early excerpt of Lila I recently shared with my team only by clicking on the banner below!
So what's new you ask?
First of all let me explain why this year has been different. Normally I have a new release out every 3-4 months and this year we're going on seven months since my last ER release! Gasp! I DID however release one under my pen name Amanda Wylde. If you haven't heard about that, click on the Amanda Wylde tab on top to get the info. 
But basically, I've had some MAJOR personal issues I've had to deal with this year. I'm still dealing with it and expect to be dealing with it for a while. But I am trying to focus on writing. Only the stress has been a huge distraction and I'm not gonna lie it's messed with my writing mojo. 
I do however want to announce that because I haven't been able to focus on just one story, I may have not one, not two, but three stories coming to you in close succession in the next sixth months or so. To be clear. I'm not saying my next won't be out for another six months. I mean you may get a good three books from me all in the next 6 months or so.. Crazy how that works huh? Since I can't focus on one thing, I go from one to the other, to the other. So I now have one nearly done. Another about 70% written and one that's been coming at me fast and furiously for the last week and I'm now nearing the 20% mark. I'll give you a little hint of what that story might be. It's an epic full length prequel to one of my series. So we're going WAY back to BEFORE one of my series ever came to be. Like way back and here is my inspiration for the hero in the beginning of the story.
Can y'all guess who I might be writing about?  😉 But no worries. There will be Spanish words sprinkled through out, it'll be done in a way you'll know what's going on, And despite what the photo might indicate this story will take place partially in Mexico until they immigrate to the states and of course it will be in English as all my other stories are. I will say I can't tell you how HOW excited I am about this one!  
  Another one of these stories that just came to me out of the blue and I wrote like crazy is one that came to me from beginning to end. Start, build up, twist, bombshell, HEA and all. Even the blurb! I don't even have a blurb for Lila yet!  Let me tell ya. That's NEVER happened. So this was very exciting. Its tentatively titled 
Girl In The Mirror
And while my team got to read the blurb a while back I'll share it with you now. =)
A girl without a past.  
Margaret Hellman awoke in a hospital with no memory of the horrific accident that claimed the lives of her sister and their best friend.
After years of struggling to regain a fraction of her memories, Maggie is left with no choice but to accept her past is gone. Despite the huge void in her heart.  
Then the triggers start.  
Tiny indiscernible but profoundly emotional glimpses of her past. 
The day she meets him, at her sister's graveside sets off the most explosive trigger to date. It's so overwhelming Maggie's convinced she's supposed to remember—she needs to. 
As the puzzling pieces of her past start to come together, it's clear something's amiss. But nothing can prepare her for the shocking reality of what really happened that fateful day seven years ago. 
Okay so when can you expect to get my next release? I'm really REALLY hoping it'll be before the end of the year but that's fast approaching and it's looking like it MAY not happen. Though I promise. I'm doing my best to make it happen. So FINGERS crossed!
Attention bloggers!!!
Since I do anticipate having something for you in the near future, I am now taking signups for cover & blurb reveals for Lila and Girl In The Mirror. And sign ups for those interested in receiving an ARC for these two titles in the coming weeks/months in exchange for honest reviews. So if you haven't already joined my blogger group sign up here.